The Belfast Sliders Softball Club was established in July 2009 following a successfully attended Introductory League organised by Softball Ulster. Amazingly seven of the original group are still with the club today!
Coached by Marian Neill, the Sliders have come a long way from their wooden spoon finishes in 2009 and 2010. The Sliders won their first Ulster League title in 2011 with two further wins in 2012 and 2015. The team has also ranked a very respectable second in 2014 and 2015 and third in 2016, 2017, 2018 and 2019. In 2011, 2012 and 2015 the Sliders also represented Softball Ulster at SINCC (the Softball Ireland National Club Championships).
Several members of the Belfast Sliders have also represented Ireland on international duty. In 2013 Suzanne Kennedy was a member of the Irish National Slowpitch Team at the European Championships. By 2015 Suzanne was joined by fellow Sliders Marian Neill and Shawna Walsh as members of the Irish National Fastpitch Team at the European Championships. Marian also represented Ireland on the National Slowpitch Team at the 2015 World Series. In 2016 Marian and Shawna were joined on the National Fastpitch Team by new Sliders recruit, Ciara O'Gorman, where they represented Ireland once again at the World Championships in Canada.
2017 to 2018 saw a large number of changes to the team roster, with several departures and multiple new arrivals. In 2018 Marian Neill stepped up from Coach to to become Team Captain, with Jonny Craven becoming Vice Captain. Despite the changes on the field and behind the scenes, the Sliders continued to hold their third place title in the league in 2019 and won Plate Silverware at the Irish Open Softball Tournament (IOST).
As well as playing on the field, Sliders players are involved with the regional and national governing bodies for softball on the island of Ireland: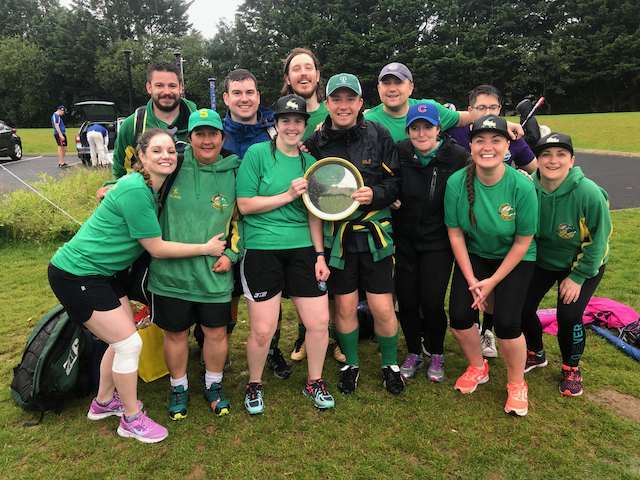 If you are keen to try softball why not join us at training every Wednesday evening at 6.30pm at Dixon Park Playing Fields, Belfast.