The Belfast Sliders once again travelled to Dublin City University on Saturday 26th January to take part in the January (Dublin) Indoor Softball Tournament (JIST) 2019.  Eight Sliders (Emma, Jay, Kirsty Laura, Andrew, Casey, Michal and Tim) made the trip to Dublin with the hope of improving upon their ninth place finish in November.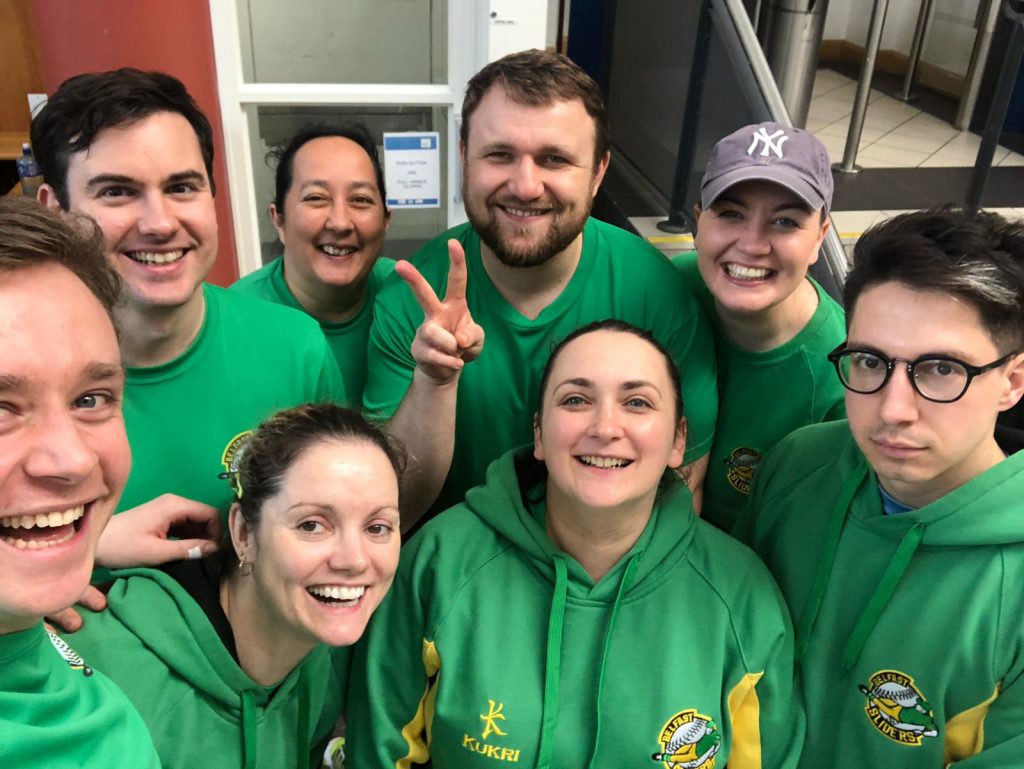 Despite more experience this time, the Sliders failed to win a single game during the day-long tournament. This was not helped when the team realised late in the day how the indoor game differed in rules to the regular outdoor variety of softball. In the playoff final, the Sliders lost to the Wicklow Wolves to finish in twelfth place. Despite the loss, the Sliders had a very enjoyable day and may have finally learned the nuances of the game, which may help at their next DIST appearance.
Many thanks to Julie Trundle and her team for organising a fun day.